A Scent for Every Special Someone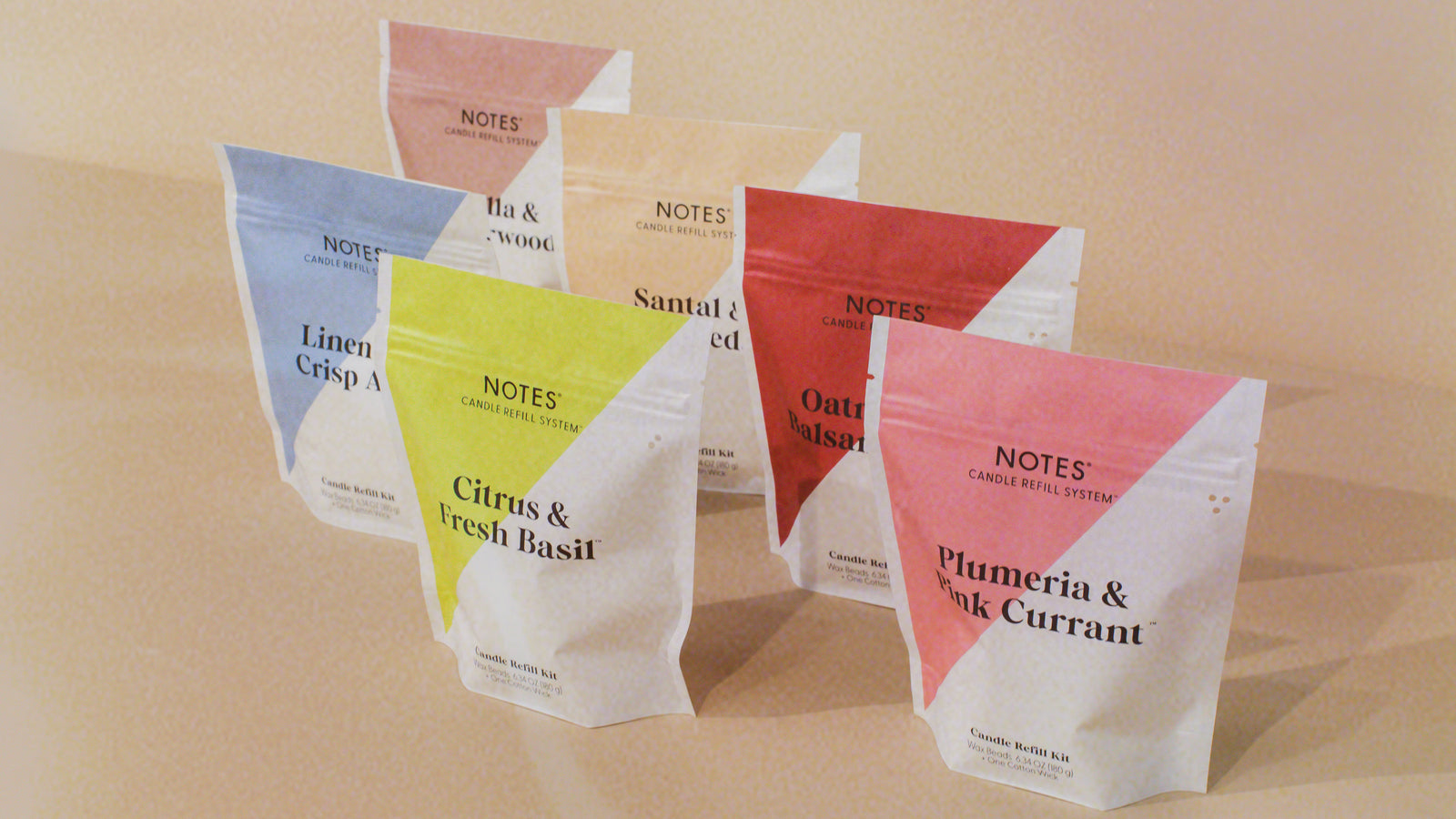 Struggling to find a perfect gift for everyone on your list? Consider this your cheat sheet. For the practical, the trendsetters, the earth-conscious, the décor-driven, no matter the person or personality, a NOTES® candle makes the perfect holiday, birthday, occasion, or anytime gift. Now the hard part: choosing a scent.
Santal & Atlas Cedar
If they actually know how to care for a cast-iron pan, own multiple sets of sheets, or use something besides 4-in-1 shampoo, hold them close. And after that, gift them Santal & Atlas Cedar. Santal & Atlas cedar smells sophisticated, masculine (but not the toxic kind), and just the right amount of woodsy. Effortlessly cool cardamom, soft floral, and rich cedar-wood will have you reaching for your leather jacket.
Plumeria & Pink Currant
We all know the type – sun-kissed and carefree. While we can't all live shore-side, we can all smell the island essence of Plumeria & Pink Currant. This fruity, floral, and sunshiny scent creates a warm glow, without the tan lines. With notes of tropical orchids and juicy passion fruit, this is the perfect fragrance for those who live with sandy toes and salty waves (or at least dream of it).
 Oatmilk & Balsam Berry
POV: They openly admit to putting the Christmas tree up on October 1st. Festive to a fault, we have a feeling they'll dig Oatmilk & Balsam Berry. While we recommend enjoying year-round, Oatmilk & Balsam Berry is the star of the show during the holiday season. Picture snow-topped Virginian peaks, seasonal spices, creamy oat milk radiating from homemade hot cocoa, a buffalo check blanket warming your toes. You get the idea. It's festive, highly fragrant, and perfectly cozy.
Linen & Crisp Air
Some friend's company feels like a breath of fresh air. Why not gift them the same in return? Linen & Crisp Air smells like frolicking through a freshly-cut field – sans the allergies, of course. Simple, no-nonsense clean water and spring floral air make this perfect for the practical or those in need of a scent to slow down.
 Citrus & Fresh Basil
The greenhouse in their backyard is brimming with fresh herbs, seasonal squash, and fertilizer-free fennel. Hint: they definitely aren't me, but we have something in common. We'd both love Citrus & Fresh Basil's spirited blend of basil, juicy mandarin, lilac, and fresh lime. Perfectly juicy and suspiciously fresh, this candle blend transforms any space but would feel homiest on the kitchen counter.  
Vanilla & Pepperwood
For the home-body, five novels a week, needs a bit of spice in their life but still loveable someones: Vanilla & Pepperwood. Forget all about the muffin man on Drury Lane, because Vanilla & Pepperwood is not-your-grandma's spice cabinet. This modern, peppery take on classic vanilla is warm, spicy, and comfortably familiar (but not too much so). We're no psychics, but we see a candle-lit read in your someone's future.
Whatever their M.O., there's a NOTES® candle waiting to brighten (and fragrance) your friends, families, and special someone's days. Still not set on a scent? Take our quiz for a suggestion from the experts.
---