Meet the Man Behind the Brand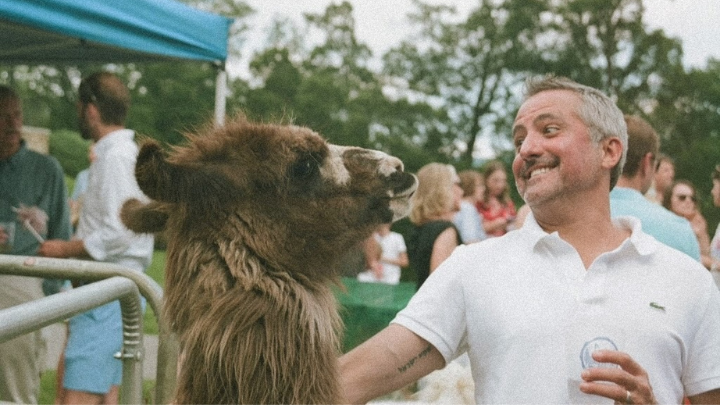 Meet Bob: our founder, CEO, and avid candle lover. We sat down together to give you some behind-the-scenes insight into The new way to candle™.
1. Where did the inspiration for NOTES® come from?
Our family has been in the home fragrance industry for over 40 years.  A few years ago, a group of college students and professors conducted a case study on our existing home fragrance business.  One of the students wrote a very thought-provoking reflection paper, encouraging me to examine the sustainability practices of our industry, or lack thereof. While I didn't much like his critique at the time, I couldn't seem to block his proddings from my mind.  His reflections set me on a journey studying the environmental footprint left behind by the candle industry.  I began to ask myself, "If I were starting a candle company from scratch with the purpose of pursuing sustainability, what would I do differently?"  The answer was clear – eliminate the need for single-use candle glass, and make it easy for consumers to fill, burn, and refill the vessel again and again.  
Coincidentally, just a year prior to the case study, our product development lab had been working on a project to maximize the fragrance throw from a candle. One of their "outside the box" ideas relied upon highly fragranced wax beads. While this concept performed quite well, the project went nowhere at the time.  
The eureka moment occurred as I connected the dots between these two concepts, and the idea for NOTES® was born.  
2. What's your favorite NOTES® fragrance?
This is sort of like asking me to pick my favorite child – not exactly a fair question because I love each of them.  However, as fall and cooler weather approach, I'm really enjoying Vanilla and Pepperwood.
3. What's your goal for NOTES® over the next year?
Right now, we're the new kid on the block, focused on introducing people to our brand and The new way to candle™.  I look forward to the day when our Candle Refill Kits sales far outpace our Starter Glass sales. Every Refill Kit sold will represent a candle glass that doesn't find its way into our landfills.  Our vision is to move from being The new way to candle™ and become the preferred way to candle.  
---