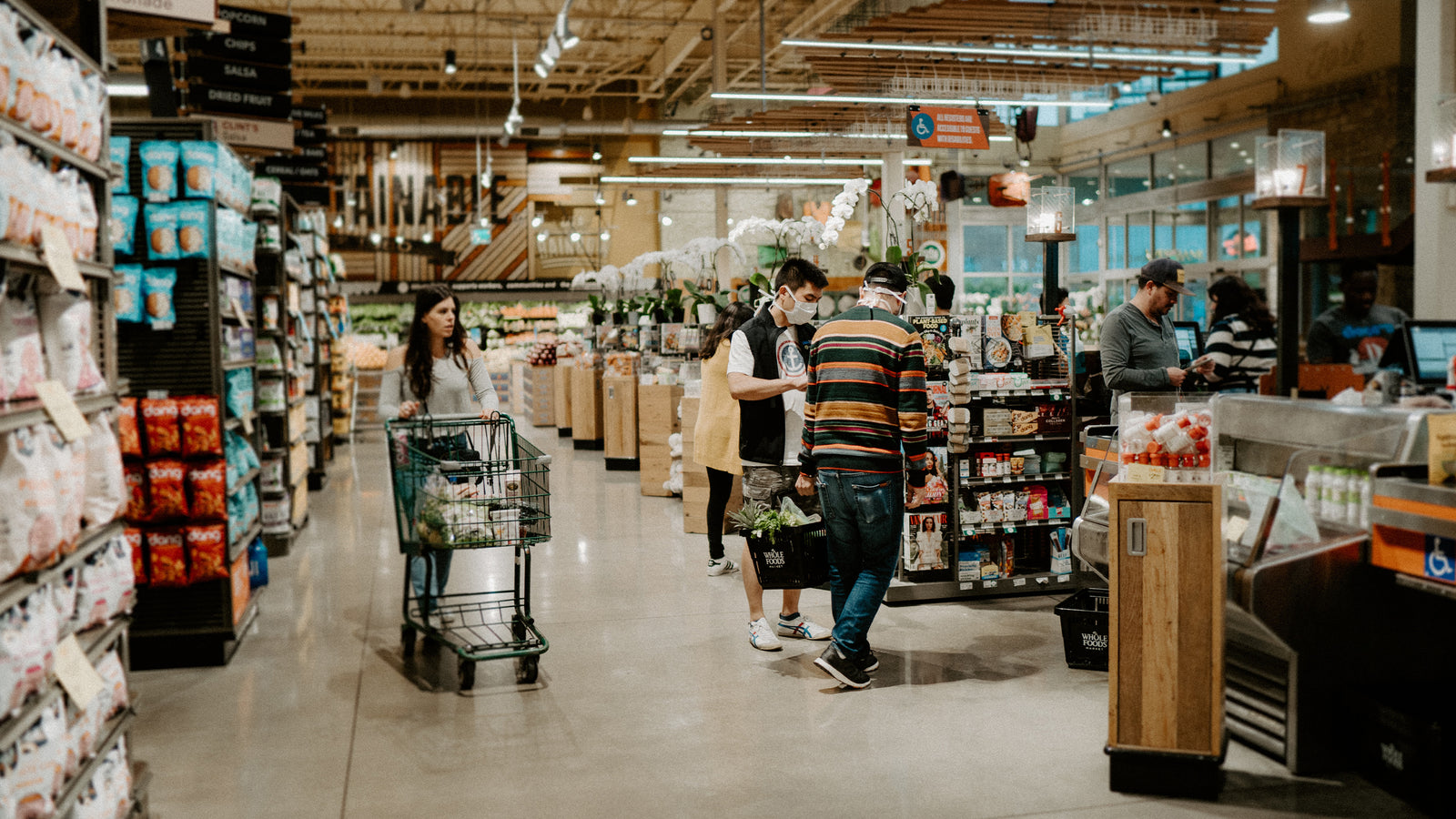 We've been keeping a pretty big secret… WE'RE IN WHOLE FOODS! We've been working hard to share the new way to candle with as many planet-loving people as possible, and we're thrilled to announce our team-up with Whole Foods. You can find a select number of refills and vessels at your local Whole Foods in the home and lifestyle section. We are honored to be among some of our favorite brands including Pact, Hydroflask, and Bees Wrap. This is part of a new initiative to expand their home goods and lifestyle offering – so shoppers can not only get a conscious assortment of their weekly groceries, but have a little fun shopping for clothes, home goods and more while they're at it. The department can be found centrally in most of their locations.
If you happen to be in a shopping spirit, snap a selfie and share on social for a chance to get a FREE Sustainable Starter Kit. Oh, and don't forget to tag us while you're at it!
Don't have a Whole Foods near you? While Whole Foods is a whole lot of fun, there are so many ways to shop NOTES®. Whether supporting a local retailer, shopping directly through our website, or enjoying 2-day prime shipping on Amazon, we make accessibility a priority.
---