Sustainable Female-Owned Brands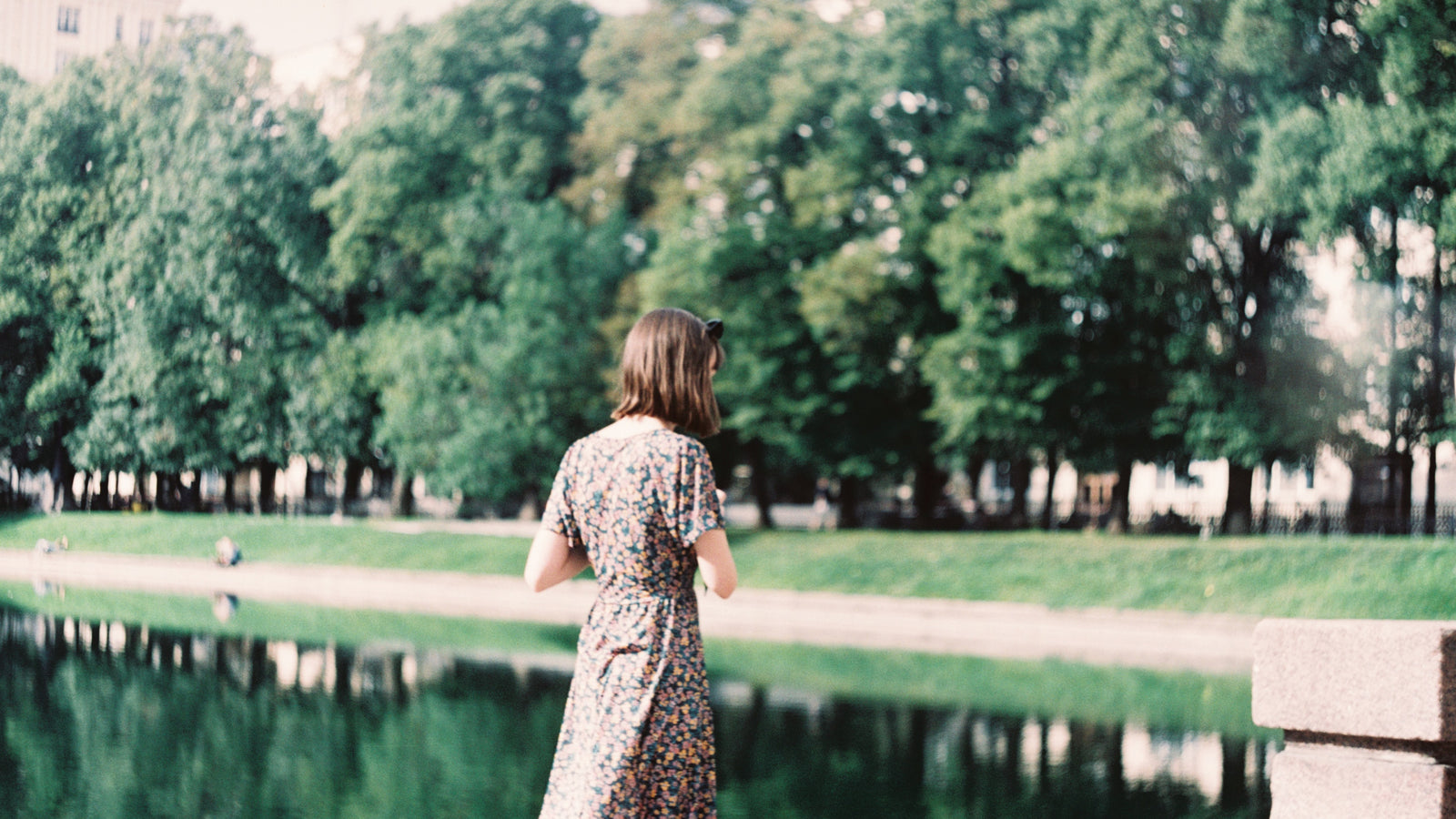 It's officially women's history month and fireworks are being cued as we speak. March is a time to celebrate the strength of women, their accomplishments, and leading lady sisterhood. To kick off the celebration, we're sharing some of our favorite female-owned sustainable brands. 
Chamberlain Coffee:  Emma Chamberlain, social media icon, YouTube star, Vogue cover model, and… coffee entrepreneur? Yes, you read that right. Social media mogul, Emma Chamberlain founded Chamberlain coffee to offer quality (very tasty) teas and coffees with a focus on ethical and sustainable sourcing. Chamberlain Coffee works with Food4Farmers ­– an organization that helps coffee-farming communities by implementing and developing organic gardens to increase long-term food security for local families.  The drinks themselves are all certified USDA organic and use no synthetic fertilizers or chemicals. With a focus on continued brand development, many of their materials are gradually being upgraded to be easier to reuse or recycle. Their tea containers, for instance, our made of curbside recyclable aluminum. We appreciate their transparency, their trendy packaging and branding, and of course, the matcha (yum).
Habit: Their slogan pretty much sums it up for us: "We believe makeup should be toxin-free, guilt-free, fun, and easy." Well, Habit, we couldn't agree more. Boasting a list of accolades a mile long including: Cruelty-free & vegan certified, Forest Stewardship Certified, USDA Organic, Carbon Neutral – this list truly goes on. Their best-selling nail polish is perfect for any skin tone and is made free of toxins. We truly can't decide on our favorite shade. They are packaged in recycled plastic containers and topped with all-natural bamboo caps. Did someone say the total package? As if that wasn't enough, 2% of all sales go to supporting ocean cleanup and fresh food equity. We're kind of a big fan.
Everist: Everist is an expert in body and shower care concentrates. What exactly does that mean? Rather than have a shampoo that already contains water, Everist products are highly concentrated and made to be diluted with shower water. According to Everist, out of the 70+ billion units of plastic beauty products produced yearly, most consist of formulas full of harmful chemicals that accumulate in our water system after use. Everist products are vegan, cruelty-free, and free from parabens, sulfates, silicones, and dyes. Their formulas are made to reduce packaging, waste, and pollution, and we have to say, they're doing a pretty great job of it. All concentrates are sold in a 100% recycled aluminum tube.  They donate to 1% for the planet, are 100% carbon neutral, and the remaining plastic lid on their products can be returned back to them to be upcycled into future products. A totally circular model that is so brilliant.
Rent the Runway: For far too long, fashion has thrived on excess. The rise of fast fashion has created a reliance on unethical labor, massive amounts of pollution, waste, and greenhouse gas. Rent the Runway was founded to limit this waste by displacing the need for new garment production. Instead of 1,000 shirts being bought by 1,000 people, leading to unusable clothing in the landfill, one garment can serve an infinite circuit of customers through its rental model. They are carbon neutral, ensure workplace diversity and leadership, and have spent over $10 million on black designers in just five years. More than this, they are making fashion accessible. You can get up to 8 items per month for $100 a month (that's less than $15 per garment), making it the perfect option for those looking to support quality, designer brands without breaking the bank.
Stasher: Stasher reusable silicone sandwich and snack bags are everywhere right now – Kohls, Amazon, Pottery Barn, Target, Walmart. They're what we like to think of as a product pioneer. Why are silicone sandwich bags a thing? If you pack a lunch for your kid or yourself that uses a plastic single-use sandwich bag – you're averaging 260 plastic bags a year, most of which are never recycled. Since launching, Stasher's reusable bags have saved 5.5 billion single-use plastic bags from entering waterways and oceans. From day one, Stasher has donated 1% of sales to high-impact nonprofits working to protect our planet. That's over $1.3 million dollars to date. We also love the virtual webinars they offer with guest speakers like Hannah Tizedes (@thetrashycollection).
Girlfriend Collective: Girlfriend Collective is our ultimate girl crush. Affordable, sustainable activewear that you literally will not want to take off. Their colors and cuts are trendy while also somehow being entirely timeless. All of their pieces are made from recycled materials like post-consumer water bottles, fishing nets retrieved from the ocean, fabric scraps, and other waste. They adhere to super strict operation regulations to ensure they keep their employees well-paid, safe and living healthy. They also opened our eyes to something we weren't super familiar with: microfibers. Apparently, synthetic fabrics shed tiny pieces of plastic called microfibers that end up in our water streams after doing laundry. Girlfriend Collective offers its very own microfiber filter that universally attaches to washing machines to prevent this.
Mejuri:  It seems like Mejuri is constantly going viral on social media, and we totally understand why. Not only do they offer high-quality jewelry at an accessible price point, but they've also been working hard on their mission of sustainability. 80% of their gold used is from recycled sources and the remaining 20% is newly mined gold from sources that are certified by the Responsible Jewelry Council (RJC). By working with the RJC, Mejuri has been able to work towards it mission to ensure that 100% of its gold is traceable. Since 2020, they've also managed to partner with various organizations to support underrepresented women and non-binary people with the tools and scholarships to achieve leadership positions in the workforce and community.
There's no limit to what women can do, and with that in mind, we'll be celebrating International Women's Month all year long. There are countless lifestyle, clothing, and wellness brands that were founded by women and feature sustainability at the core of their mission and values. What brand are you most looking forward to supporting on this list?
---