Environmental Influencers You NEED to Follow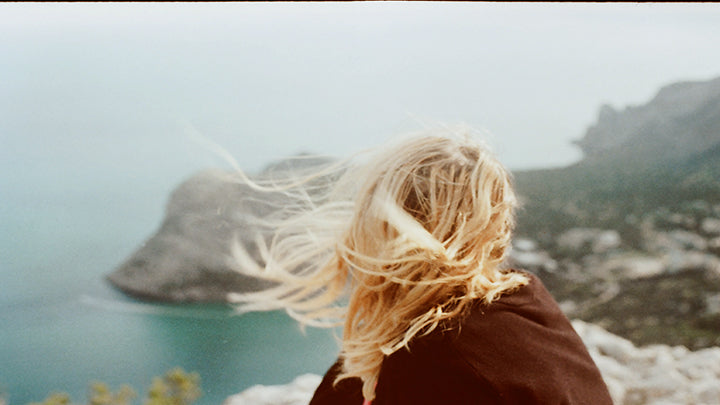 Let's be honest, every now and then it's easy to get in an eco rut. Whether that means feeling stagnant in your zero-waste journey, or just in need of fresh perspective and tips on how to boost your environmental game, hearing from other likeminded individuals is a great way to re-ignite the sustainability flame. Here are five of our favorite influencers to turn to when we need a boost:
@Acteevism aka Megan McSherry
Why we're loving:
Imperfect sustainability. YES, girl. So many people are intimidated by sustainability because they think getting started means doing a complete 180 of their behavior. That doesn't have to be the case. Try low-waste if you can't manage zero-waste, try slimming back on grocery trips if you can't manage composting, and try thrifting if you can't handle an overly minimalist wardrobe. Being perfect isn't the goal; making an effort is.
The honesty. Megan has called out companies she once had brand deals with because of green-washing. She won't support a brand or a cause without fully being behind it.
Laid-back Living. Watching videos of Megan feels like being on a Facetime call with your best friend. Her style advice feels authentic (and let's be honest, SO cute) and the pricing of her product promotions makes them actually accessible to her followers.
@relauren aka Lauren Bash
Amassing a following on both Instagram and TikTok, Lauren delivers content that expresses the need for actionable change, while still managing to remain light-hearted. Which is exactly what we need more off.
Bullying people into being sustainable is not how you gain a following of conscious consumers. But taking a page from Lauren's book and encouraging a community that supports, educates, and uplifts one another? Bingo!
Her tips range from biking as transport to critiquing the traditional grass lawn, meaning there is plenty of room for the curious and the seasoned environmentalist. We recommend following her for funny, relatable content, and to join an inclusive community of like-minded people. She even recently hosted a clothing swap that her followers could join in on.
@oldworldnew aka Addie Danielle
Addie is one of our favorite black creators. Not only does she advocate for living more intentionally, but she thoughtfully critiques the sustainability space for often being inequitable to people of color. For instance, ever noticed that the majority of clean beauty lines have a very limited skin shade range?
Not only does Addie create killer content, but she is also an active mom to her young son. Interested in content specifically geared toward sustainable parenting? Her sister account @tinygreenearthling does a great job of sharing activities you can do with your child that are both mentally stimulating and sustainable.
Lastly, Addie also has a blog. So, if you're more of a reader, no worries! You can find content ranging from the art of tea, to secondhand toy essentials, even environmental DIYS. We love that her range of platforms make her accessible to a wide audience, and this accessibility is carried through her messaging on all channels.
@Mostlyecomorgan aka Morgan
Morgan put it best in her bio: she is about all "perfectly imperfect pro-planet things." We love that Morgan comes to the defense of those less climate conscious and sees it as an opportunity to teach rather than critique. In her latest video, she talks on pop-culture icon, Kylie Jenner, and how her footprint shouldn't slow our personal efforts.
Morgan tackles many trending eco-topics and occasionally has some unique perspectives on them. Plastic free July? Morgan argues that this language is actually harmful and repressive to the issue at hand. The climate crisis? Intrinsically linked to women's rights. Amazon? Well, why don't you just go see for yourself.
The effort put into keeping her content fresh and relevant to modern issues means that her posts are enjoyable to almost anyone, not just those interested in being more planet forward. 
@davecoast aka Dave Coast
Last but certainly not least, Dave Coast is both a great sustainability advocate and also a certified nutritionist. We love seeing men get involved in raising awareness for the environment, as traditionally, they have been underrepresented in this community. It's important to realize that being earth conscious is not limited to one race, gender, or income, but rather, there are opportunities for everyone to be more pro-planet.
Dave's primary content combines nutrition with sourcing and consuming food more sustainably. Our absolute favorite post of Dave's details 5 ways to not only eat better, but to save money and practice sustainability at the same time. The added cost component does wonder for those interested in being more sustainable, but worried about the financial cost. You will learn a lot without feeling the need to spend a ton of money to change your habits.
Dave is also a big advocate of mental health. It's hard to care for the planet when you are not adequately tending to yourself. As a reminder, Dave posts self-love exercises and affirmations that can help you take a breather in your otherwise whirlwind of a day.
Bonus, he has a super cute puppy, and, c'mon, who doesn't want to see that?
There are tons of influencers out there who have devoted their platform to being more environmentally conscious. While this is a short list of our favorites, we support any and all individuals who are actively advocating for our planet. Feel free to comment below your favorite influencer, or tag us on our social at @notes.candles!
---