The New Way to Candle.™
Tired of tossing your candles after burning them? Us too. Meet NOTES®: the first of its kind refillable candle made to be used again & again.
How it Works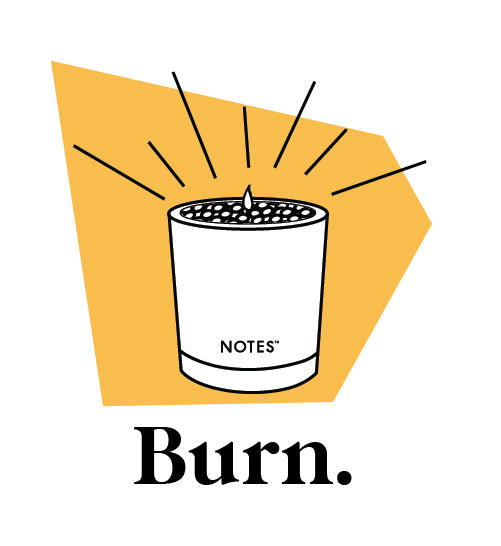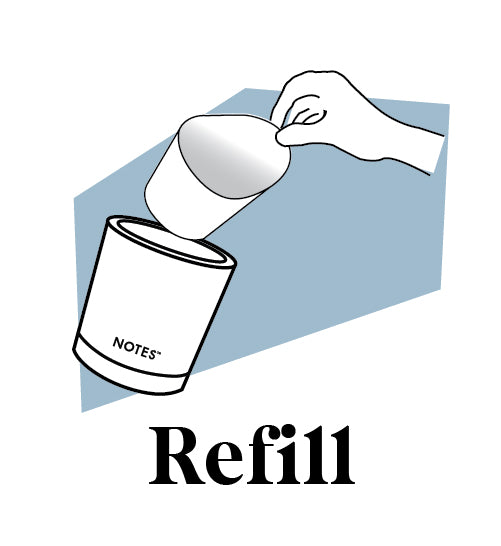 build-your-candle kit
Start here.
Not sure how it works? We got you. Follow these steps to customize your first candle kit.
Get Started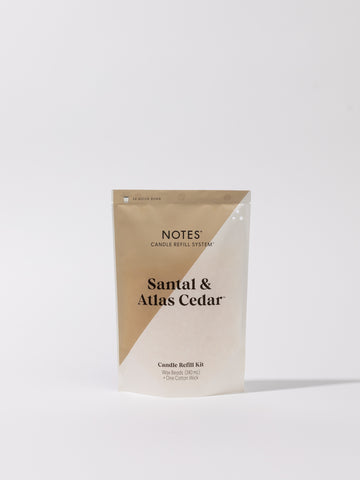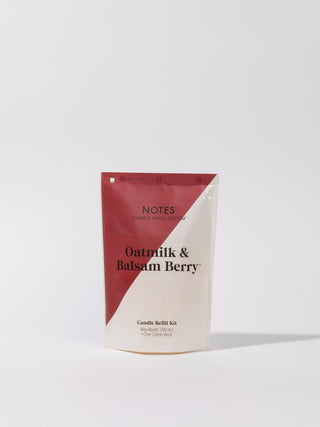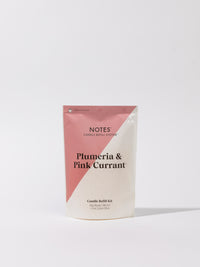 Back for more?
Refill Here.
12 great fragrances to keep your NOTES® candle burning again and again.
Shop Now
Fragrance.
Experience non-toxic, craft fragrance that fills the room.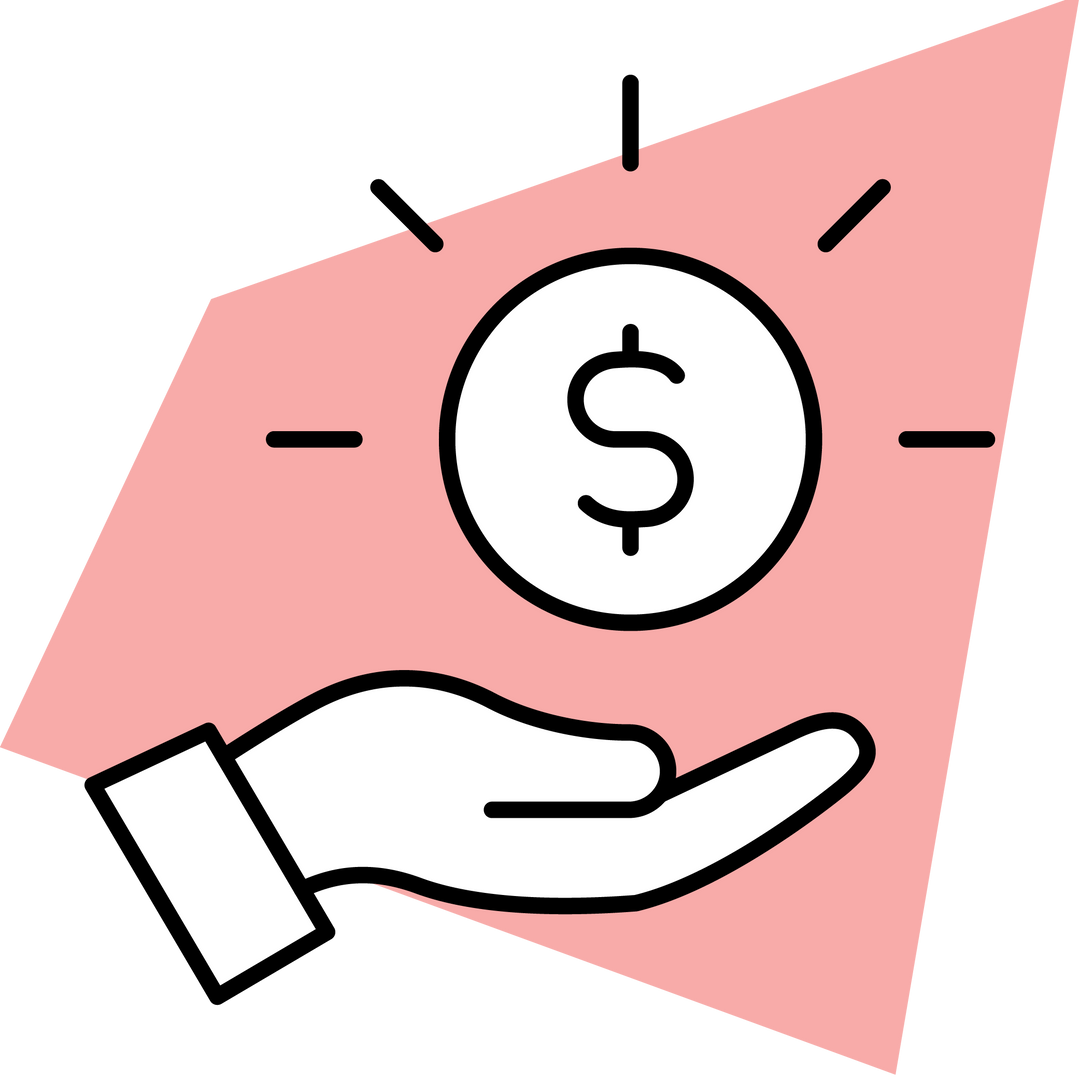 Savings.
Save money and never purchase another candle glass again.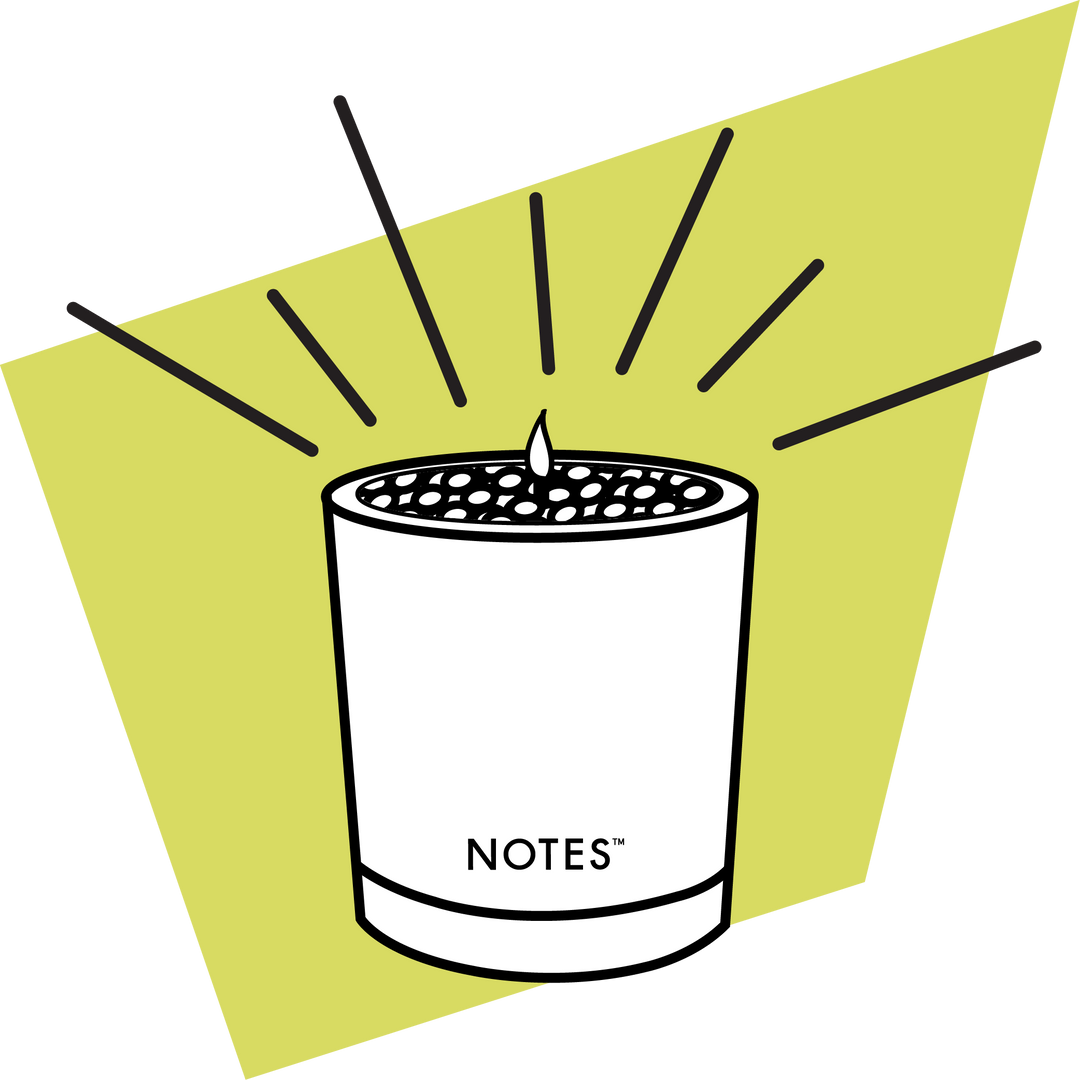 Sustainability
Reduce waste with minimal, sustainable packaging & an infinitely refillable vessel.
★★★★★

"What a fun new way to burn candles! My son loved helping me fill up the jar... and the scent - AMAZING!"
★★★★★

"Absolutely worth it & a great gift. 10/10 would recommend and rebuy!"
★★★★★

"I wish I had thought of this! As a person who has thrown away far too many candle jars, I love this concept."
★★★★★

"Finally found my perfect fragrance. Guests come over and are just obsessed with how my home smells!"
★★★★★

"I think this system is genius! I have been searching for a less wasteful way of burning candles. Kudos!"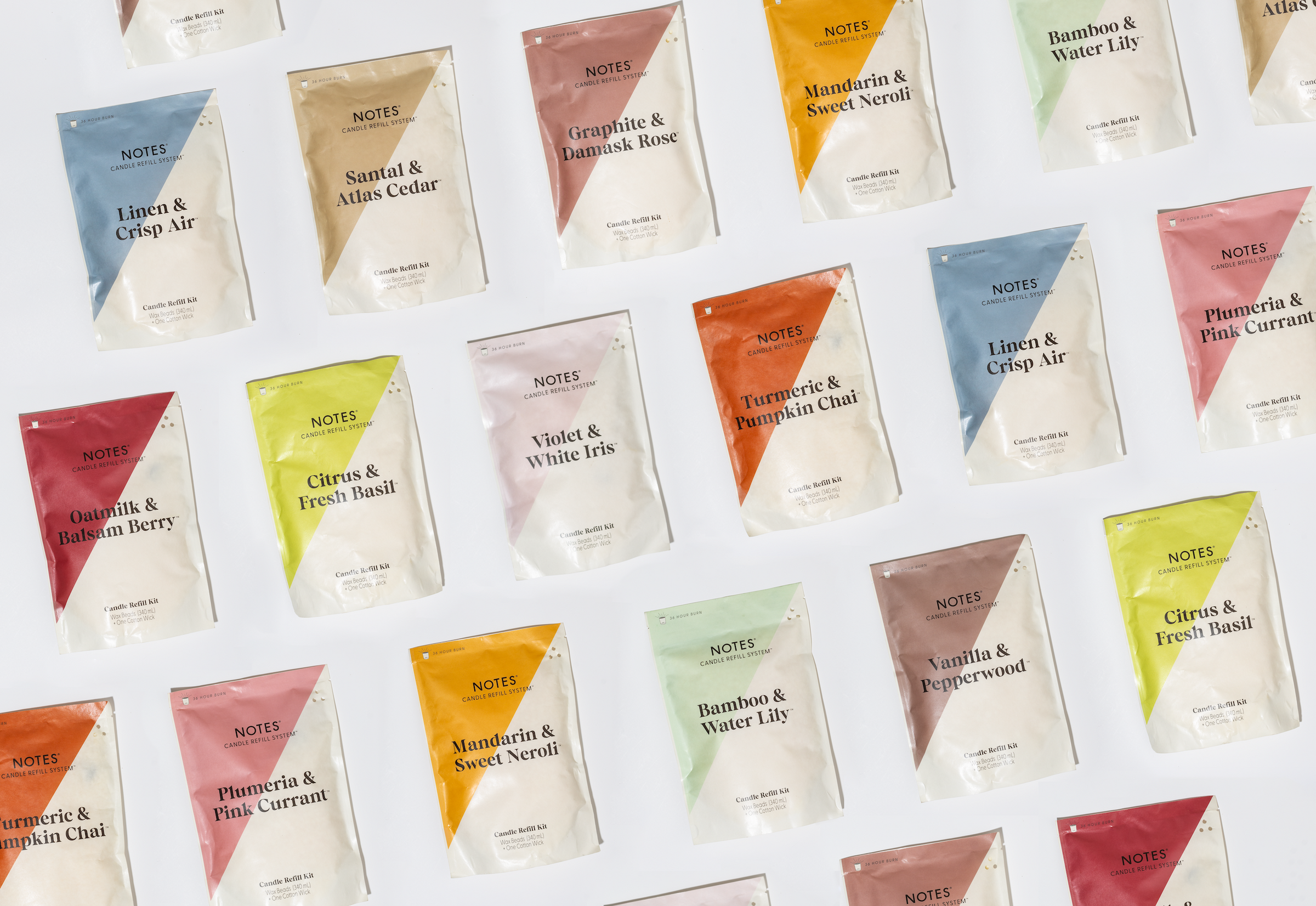 not sure what to burn?
Take the Quiz.
We've got scent down to a science. Take our fragrance quiz to find your perfect refill.
Find Your Match